Vuforia is a comprehensive, scalable enterprise AR platform. Our wide-ranging solution suite ensures that we can provide the right AR technology to every customer based on their business needs.
Explore Vuforia AR Enterprise Suite Offerings
Vuforia provides the fastest, easiest and most advanced AR content development solutions to help industrial enterprise customers address workforce challenges and meet business goals.
Vuforia Expert Capture
Discover the fastest, easiest way to create powerful step-by-step augmented reality (AR) instructions to help frontline workers get their jobs done quickly and accurately. Use PTC's augmented reality products to transform expert knowledge into a reusable learning resource for your workforce. Rapidly unlock the value of AR-enhanced training and instruction, including:
Increased worker productivity
Reduced costs of waste & scrap
Improved safety & compliance
Vuforia Studio
Vuforia Studio can transform your existing CAD and IoT data into detailed AR experiences that provide critical information to front-line workers when and where they need it most. Vuforia Studio is the Best Choice for Augmented 3D Training and Instructions.
PTC leads the industrial AR market, accelerating time-to-value for immersive, step-by-step 3D overlays and digital twins that empower front-line workers across the industrial enterprise.
Accelerate Complex Instructions: Repurpose existing 3D CAD data and animated sequences to build intuitive assembly, inspection, service and operating instructions.
Visualize IoT Data: Efficiently integrate sensor and contextualized IoT data from the ThingWorx platform and enterprise system data. Inject AR experiences with actionable insights.
Streamline Enterprise Scalability: Distribute enterprise-wide AR content via a single viewer application on your preferred mobile device or headset (Realwear and HoloLens 1 & 2).
Enrich User Experiences: Leverage innovative tracking methods for faster target identification, precise digital overlays and placing 3D virtual products into real-world environments.
Vuforia Engine
The Vuforia Engine team has been working hard to offer our developers more ways to create immersive, engaging AR experiences – and today we get to show you that work. Vuforia Engine 9.0 includes the following advancements and functionality:
Vuforia Engine Area Targets with Area Target Generator
Advanced Model Targets – Multiple Model Detection
Scanned Model Targets
Simulation Play Mode
Vuforia Engine Tracking Scale
Continued experiences when pausing applications
Vuforia Chalk
Vuforia Chalk combines advanced augmented reality (AR) with real-time communications to connect a field technician with an expert so that the expert can see and discuss the situation in the field. Technicians and experts can draw digital annotations on a mobile screen or desktop that accurately stick to 3D physical objects, allowing the expert to guide the technician through a process, step-by-step. With more accurate annotations, experts and technicians spend less time resolving issues, increasing operational productivity and efficiency.
Reduce Operational Costs: Giving frontline workers access to real-time AR support from your most experienced team members reduces the time it takes to repair or resolve, without the travel costs.
Faster Technician Training: Remote mentoring of new technicians via modern digital learning methods effectively transfers the knowledge of more experienced workers, so everyone on the team can be an expert.
Improve Service Quality: Both expert and technician can accurately mark up live views to highlight details or guide solutions. Annotations stick where drawn, so ad-hoc instructions are precise.
Market-leading AR: The Vuforia platform from PTC is the industry leader in Augmented Reality technology
Vuforia Spatial Toolbox
Accelerate the development of IoT, AR and spatial computing prototypes and use cases. Use Vuforia Spatial Toolbox to create, innovate, and solve complex spatial problems in a whole new way:
Develop interfaces that facilitate spatial hardware programming.
Connect and bridge the programming of complex machines in-situ.
Simplify operation and control of Autonomous Guided Vehicles (AGVs).

Applied Flow Technology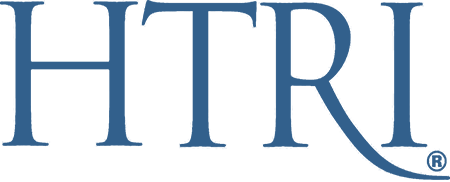 Heat Transfer Research, Inc

PTC Technology