Engineering calculations are at the heart of product design. They are essential to every step of the design process. To achieve excellence in engineering, teams need a comprehensive yet intuitive application that performs calculations with accuracy and precision, enables traceability, protects intellectual property, and shows their work.
PTC Mathcad has all your engineering notebook's ease-of-use and familiarity with live mathematical notation and units intelligence. Most importantly, the calculation capabilities produce far more accurate results than a spreadsheet can provide. Using PTC Mathcad's rich array of mathematical functionality, you can document your most critical engineering calculations as easily as you can write them. Show your work using rich formatting options alongside plots, text, and images in a single, professionally formatted document. Nobody needs specialized skills to create or consume PTC Mathcad data.
Subsrcribe to get the most out of Mathcad
With a subscription to Mathcad you'll receive:
eLearning to help with training and enablement
Scalable licenses to adapt as projects or user requirements grow
The latest enhancements and most-up-to-date version of Mathcad
Showcase your work with Mathcad's excel integration
Get your work out of spreadsheets and inserted directly into Mathcad using an array of different Excel integrations. Present your calculations with plots, graphs, text, and images in a single document. That way everyone can truly see the work you've done.
By integrating your spreadsheet data directly into Mathcad you'll get:
Comprehensive documentation so you can reuse work on future design iterations
Extra protection of your intellectual property—through Mathcad's content protection
Improved accuracy and time to market through automatic unit conversions.
If you like Creo, You'll love Mathcad's
Seamlessly perform calculations on your model designs by integrating Mathcad Prime directly into Creo Parametric.
You'll be able to:
Quickly modify calculations to drive the geometry of your design
Easily connect and jump between Excel, calculations, 3D design, and simulation
Instantly access calculations and documentation

Applied Flow Technology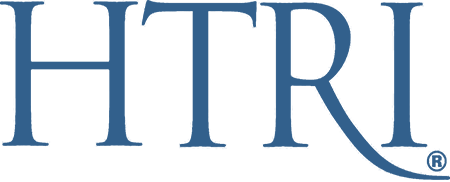 Heat Transfer Research, Inc

PTC Technology