Heat Transfer Research, Inc. Training
Each year, HTRI trains thousands of end-users worldwide through our best-in-class training program. HTRI is the premier provider of training for heat exchanger technology and its application in industry.
Why attend our training?
We provide you the best training possible—the kind based on the latest robust research results, reliable software methods, and relevant industry standards. And all courses include quality workbooks, solutions, and case studies for you to review after the training ends.
Interested in HTRI training?
We offer many short courses and workshops on HTRI research, methods, and software. Our Training Catalog includes all of the up-to-date information on the courses in our training program.
Have trouble getting away from your office for a day of training?
For HTRI members, we provide free hour-long webinars on a variety of topics. Because we can adjust the content based on participants′ needs, these webinars can help you answer specific questions about our methods or software. Webinars are offered live, with recordings available on the HTRI website. We currently offer different webinar tracts—Beyond the Basics, Is My Design OK?, Research Updates, Sneak Previews, and TechTips. The webinar topics vary monthly, and new topics are added frequently.
Need quick help?
Don't have the time to rewatch an entire webinar, but need a reminder of how to change a feature in Xchanger Suite? HTRI's tutorials provide quick help for you.
Want onsite training?
Companies may contract for onsite training. Course fees are subject to change to reflect equipment rental, instructor travel expenses, number of participants, course customization, and instructor availability.

Applied Flow Technology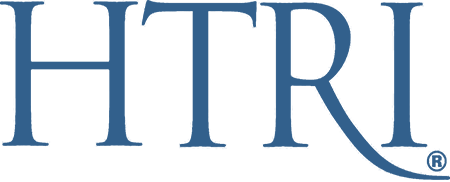 Heat Transfer Research, Inc

PTC Technology