Heat Transfer Research, Inc. Software
Xchanger Suite
Rate, simulate, and design heat transfer equipment
Xchanger Suite®—considered to be the most advanced thermal process design and simulation software—rates, simulates, and/or designs a variety of heat transfer equipment. HTRI's calculation methods are backed by over half a century of applied research and data collected on industrially relevant heat transfer equipment. Based on the results of this ongoing effort, we update our methods to meet your evolving engineering needs.
All Xchanger Suite components are highly flexible, allowing rigorous specification of the exchanger geometry. This capability makes the best use of HTRI's proprietary heat transfer and pressure drop correlations and allows the most accurate performance predictions possible for all exchangers.
Xchanger Suite is software for the rating, simulation, and/or design of a wide variety of heat transfer equipment, including shell-and-tube and non-tubular exchangers, air coolers and economizers, and fired heaters. Xchanger Suite modules include:
Xace®
Air coolers and economizers
Xist®
Shell-and-tube
Xfh®
Fired heaters
Xphe®
Plate-and-frame
Xpfe®
Plate-fin
Xvib®
Rigorous vibration analysis
Xspe®
Spiral plate
Xjpe®
Jacketed pipe
Xhpe®
Hairpin
SmartPM™
SmartPM performance monitoring, analysis, and prediction software for shell-and-tube heat exchanger networks supports a greater understanding of oil refinery operational performance.  Through monitoring and reconciling plant data, SmartPM provides accurate performance predictions through detailed heat exchanger modeling. It enables engineers to make informed decisions regarding maintenance or energy use, such as determining optimal exchanger cleaning schedules.
Exchanger Optimizer 
Finding the best solution for your heat transfer system requires careful evaluation of capital, installation, operating, and maintenance costs. Exchanger Optimizer simplifies the complicated design process and could potentially save your company millions. Engineers can use this software to quickly obtain relative cost estimates, compare multiple configurations, and select the most cost-effective configuration.

Applied Flow Technology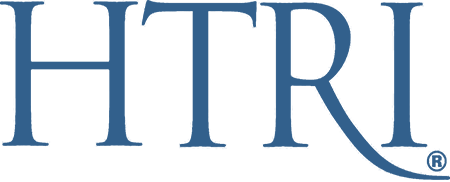 Heat Transfer Research, Inc

PTC Technology