Automated Network Sizing (ANS)
An Add-on Module for AFT Fathom or AFT Arrow
The ANS module uses IntelliFlow®, which uses a combination of advanced numerical searching algorithms and pipe flow simulation. The technology was developed by AFT and has been a solution proven to save both capital and recurring costs as well as significantly reduce energy usage.
It evaluates the complex interaction of variables in your system design, revealing combinations of parameters that minimize cost.
Employ search algorithms to find system cost minimums.
By letting a computer manage the design iterations of a holistically sized system, engineers maximize their benefit by more efficiently using their time.
With the ANS module for AFT Fathom or AFT Arrow, engineers can:
Apply design objectives to minimize system costs including pipe weight, duct volume, and monetary cost.
Specify design requirements such as pressures, flowrates, velocities and NPSH throughout a system.
Size a single system for multiple operating conditions, meeting their different design requirements using dependent design cases.
Enforce commonality among pipe groups and parallel/back-up equipment during sizing.
Reduce a design's energy consumption to meet sustainability goals for a given budget.
Perform economic cost analysis using Excel imported cost data while accounting for the time value of money and other changing variable costs.
Manage your carbon footprint by sizing your system to minimize energy costs.
Justify an increased initial investment for long term energy savings, reducing total cost over the system's lifecycle.
Size to minimize energy costs for a given budgetary limit.
Account for future costs by using the time value of money and adjusting for variable recurring costs.
Determine the cost effectiveness of replacing existing pipes in a system.
With any AFT Fathom or AFT Arrow model, you can follow the path of the Sizing Navigation Panel (shown above) to enter your objective and requirements. Run the scenario and the ANS module will automatically size your pipes, pumps, valves, compressors or fans as an integrated system.
Simply follow the Sizing Navigation Panel to:
Sizing Objective: Select whether to minimize weight, volume or cost (this will determine your navigation path)
Size Assignments: Identify individual pipes, or common groups of pipes to be sized
Candidate Sets: Choose the range of allowable pipe sizes
Design Requirements: Input and apply design requirements to the appropriate pipes and junctions
Assign Cost Databases: (optional) For cost-based sizing, select the cost data for the piping and equipment
Sizing Method: Select an algorithm to use, or just follow the default choices
Dependent Design Cases: Select multiple operating cases you would like to include in the sizing

Applied Flow Technology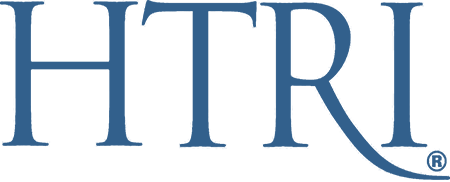 Heat Transfer Research, Inc

PTC Technology