Applied Flow Technology Arrow
Applied Flow Technology (AFT)  Arrow is practical fluid dynamic simulation software used to calculate pressure drop and flow distribution in gas piping and ducting systems. Designed for compressible flow systems containing steam, compressed air, chemical and petrochemical process gases, natural gas transport and more, AFT Arrow is an indispensable tool to help you tackle your most challenging systems.
AFT Arrow is particularly useful for:
Pipe and Duct Sizing
Relief valve sizing and system calculations
Compressor and Fan sizing and Selection
Control Valve sizing and Selection
Simulating System operation and component interaction
Choked Flow calculations
Evaluating pipe insulation and heat transfer in pipes and heat exchangers
Troubleshooting existing systems to determine the cause of operational problems
Features
Advanced marching methods provide highly accurate results
Detailed modeling for fans and compressors, control valves, heat exchangers and other components
Conduct compressor and fan energy cost analysis
Conduct thermal analysis including piping heat transfer and heat exchanger modeling
Scenario Manager tracks all design variants and operational possibilities in a single model file
Integrated graphing and reporting
Built-in library of gases and fittings can be extended and customized
Built-in ASME steam properties
Optional Chempak add-on utility provides a thermophysical database of almost 600 gases – allows you to define non-reacting pre-mixtures and simulate dynamic flow mixing
Benefits
Understand the fluid dynamic and thermodynamic behavior of your system
Predict how pipes, valves, compressors, fans and other components will interact with each other
Evaluate the performance of new designs
Assure all design requirements are met
Identify and correct operational problems
Produce less costly, more efficient and more reliable piping systems
Get the most out of your AFT Arrow software investment
Training by our professional staff helps you learn to make the best use of the software's wide range of capabilities and modeling techniques. Our seminars review fundamental theory, basic through advanced techniques and hands-on modeling.
With these software extension tools, you can quickly and efficiently complete projects.
Utilize your AFT Arrow add-on modules within any version of AFT Arrow.

Applied Flow Technology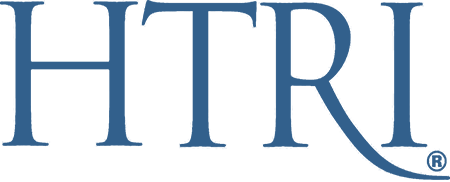 Heat Transfer Research, Inc

PTC Technology